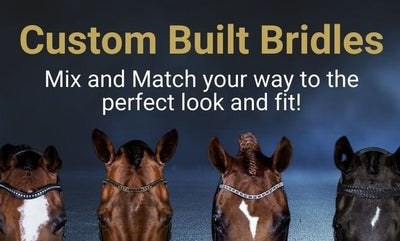 Premium Quality Horse Bridles & Accessories
Flexible Fit Equestrian Australia supplies handcrafted saddlery equipment to equestrians across Australia and New Zealand. Anatomically designed horse bridles, horse breastplates, horse girths and more!
About Flexible Fit Equestrian Australia
Flexible Fit Equestrian has revolutionised the saddlery industry. Started in Australia in 2008, We provide top quality leather products to every level of rider worldwide. We provide you with a customised fit by allowing you to customise your bridle, at off the rack prices.
We pride ourselves on our affordability quality, and comfort for your horse. We have a huge range of products that caters for every horse and rider in each English Discipline.
We have also incorporated a range of cutting edge breastplates and girths into our product range.
Flexible Fit Equestrian : Redefining Comfort & Quality at an Affordable Price
Our Satisfaction Guarantee
We recognise that buying a bridle can be daunting for some customers. You may worry when the bridle arrives, it wont fit or the style chosen doesn't suit your horse.
We recognise the frustration of buying off the rack bridles, and we give you this promise. If you don't like the style you have chosen or the parts don't fit, you can return them and swap for a different style or size.
We also offer free crystal replacement for your browband.